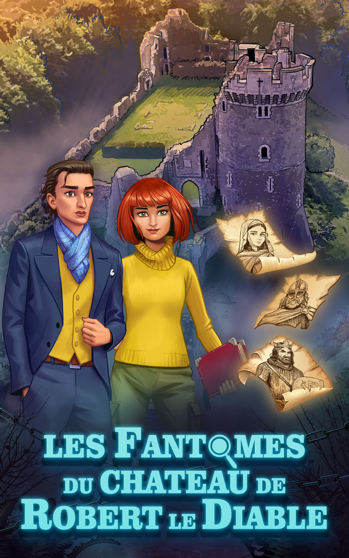 The Explor Games is currently unavailable and will return summer 2023
Explore the Castle with its Explor Games®
Discover this fabled Norman fortress in this exploration game where you will have to face many challenges to lift the veil on the strange phenomena witnessed here.
Guided by the app of the game, meet the ghosts of the past: Mathilde de Flandres, Rollon and even the cruel Robert the devil. An adventure to live with family or friends!
Available next summer season 2024
Tarif : 25€ / tablette

1 à 5 joueurs / tablette • Durée : 1h30 • Tout public
Price: 25€/ tablet • 1 to 5 players / tablet • Duration: 1h30 • All ages
*The last tablet withdrawal is at 5.30 pm.
HOW TO PLAY ?
Booking is riquired. You can book your game session on our online ticket office or at the Historial Jeanne d'Arc (7 rue Saint-Romain, Rouen)
While at the castle park, head to the "Explor Games® Welcome Point to pick up the tablet, then go on an adventure!
---
A unique scenario
Night whispers, unexplained disappearances and fires… For several years, strange phenomena have been stirring up Robert le diable's castle.
Closed to the public since 2004, nobody dares to venture there since. Some say they saw the ghosts of Rollon, Mathilde de Flandre or Richard Lionheart and the bloodthirsty Robert the Devil. Passionate about history and determined to reopen the castle to the public, young Ada decides to go there to unravel the mystery behind these strange legends.